Medicated AK Wash Y
Quasi-drug product
Cleansing Foam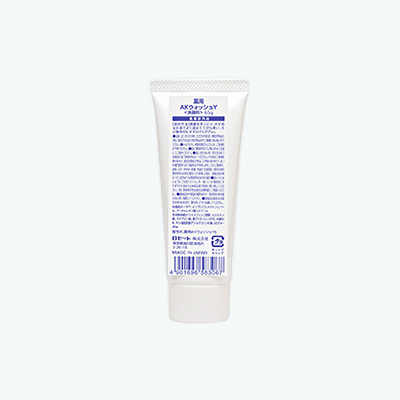 Anti-acne treatment for teens suffering from excessive secretion of sebum Cleansing foam
This product is completely free of lauric acid and oleic acid, which can cause clogging of hair follicles. This plant-based soap product is a facial cleansing foam that thoroughly cleanses the skin of people aged 10—19, who are especially prone to secretion of sebum, leaving the skin feeling clean and fresh.
Size: 65 grams
Hypoallergenic*, contains no fragrances, dyes, mineral oil, alcohol or Parabens. Patch tested*
*Some users may still experience irritation
Rosette's proprietary kneading technique
Rosette has been selling face wash products blended with sulfur since the company was founded. Sulfur is a hard, brittle ingredient that does not dissolve well in face wash formulas with simple mixing, leaving large particles that can damage skin and get into the eyes.
To solve this problem, we developed a proprietary technique for creating fine, uniform sulfur particles and kneading them into our products—a technique that we have refined over decades and still use to this day. This innovation has allowed us to continue providing customers with safe, reliable products that contain the sulfur that is normally so difficult to work with.
Sulfur kneading process
(1)Sulfur material

(2)Before grinding

(3)After grinding (fine particles)

(4)Incorporating into face wash
Electron microscope images

(the black particles are sulfur)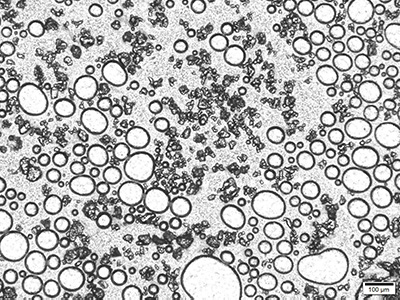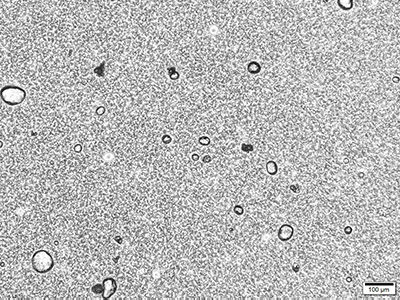 ingredient
Active ingredients: Sulfur, isopropyl methylpheno,l glycyrrhetinic acid octadecyl ester
Also contains: Horse sphingolipid, myristic acid, stearic acid, concentrated glycerin, DPG, potassium hydroxide, potassium cocoyl glutamate, EDTA tetrasodium